Find your Faber Snowshoe at Adventure Attic

---

NEWSLETTER

What's New, Special Events, Sales, and much more!
The Winter Sales Continue!

-Winter Boots and Insulated Shoes - Up to 40% Off

-Winter Sweaters and Shirts - Up to 50% Off

-Dale of Norway Sweaters - 30% Off

-Select IceBreaker Garments and Base Layer up to 40% Off

-Accessories like Tuques, Gloves, Scarves all 20% Off

-Visit our "Sales A

ttic" on the 2nd floor - Up to 60% Off items!

To Better Enjoy the Winter conditions, check out our Winter Ski/Snowboard BackPacks by Osprey; Faber Snow shoes and a full range of Cross-Country Ski Packages!"
STORE HOURS
Monday 10:00am - 6:00pm
Tuesday 10:00am - 6:00pm
Wednesday 10:00am - 6:00pm
Thursday 10:00am - 6:00pm
Friday 10:00am - 6:00pm
Saturday 10:00am - 5:30pm
Sunday 12:00pm - 4:00pm
STORE LOCATION
28 King St. W, Dundas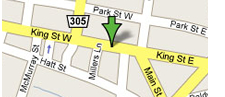 FEATURED